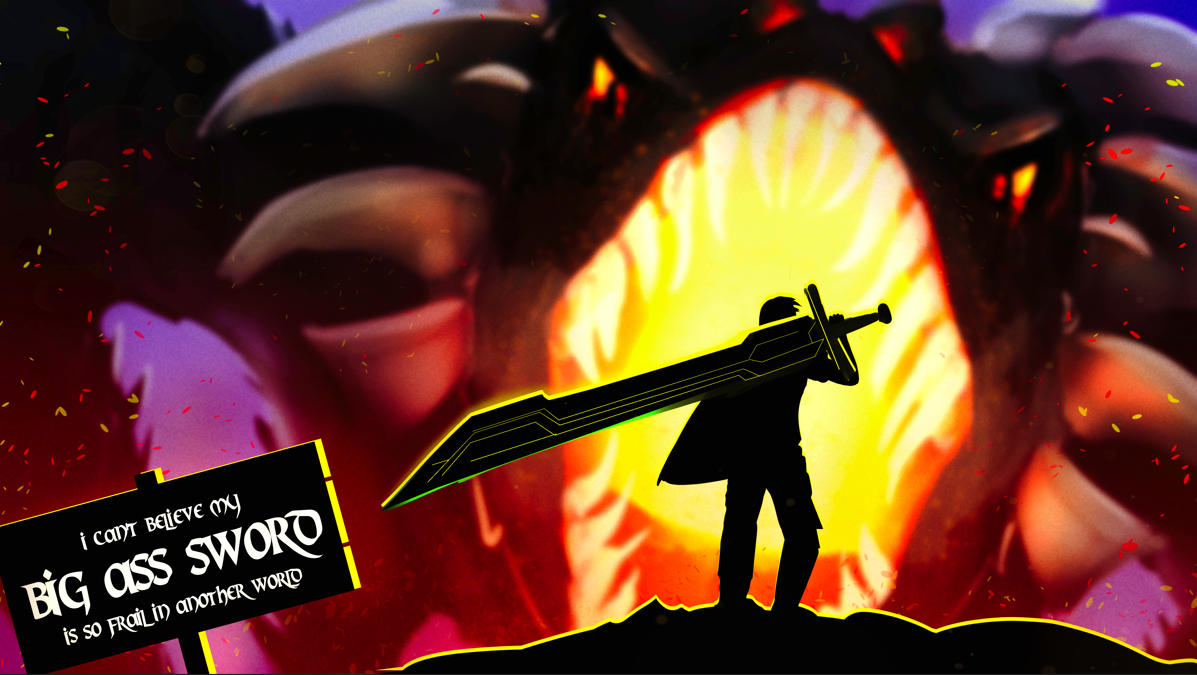 I can't believe my big ass sword is so frail in another world !
A downloadable game for Windows
A malicious wyvern is terrorizing your village. Among the fiends who serve her, she is known as Chaikog, The Flapping Wings of Death. A renowned mage gives you an enchanted sword that can defeat any enemy in the world with one strike. There's one problem though.

You can use the sword ONCE.
Before you can raise your sword against Chaikog, you have to defeat her army. Make sure you unleash the magical powers of your big ass sword on the right enemy.

You willl be assisted with myriads of weapons in your quest to defend your sword, I mean, vanquish the dragon!

Enjoy
epic music
voice acting
fast-paced combat
Loots
waves of enemies
Put your VR headset on and embark on your heroic quest!

Requirements:
Game should work on vive, quest 1&2, rifts and index headsets. Smooth gameplay is expected on a 6 years-old i7 and a gtx3080 (our test config, let us know if you manage with less and we'll update this spec! The game is pretty heavilly optimized, but still require a strong PC)
You can use the LIGHT GRAPHICS option by pressing the Y button.

For oculus headsets, we advise using the Oculus OpenXR runtime rather than the SteamVR one. If you experience image tears on fast movements, you can just disable ASW.

P.S: The toy hammer of INFINITE ONE-USE is your best friend!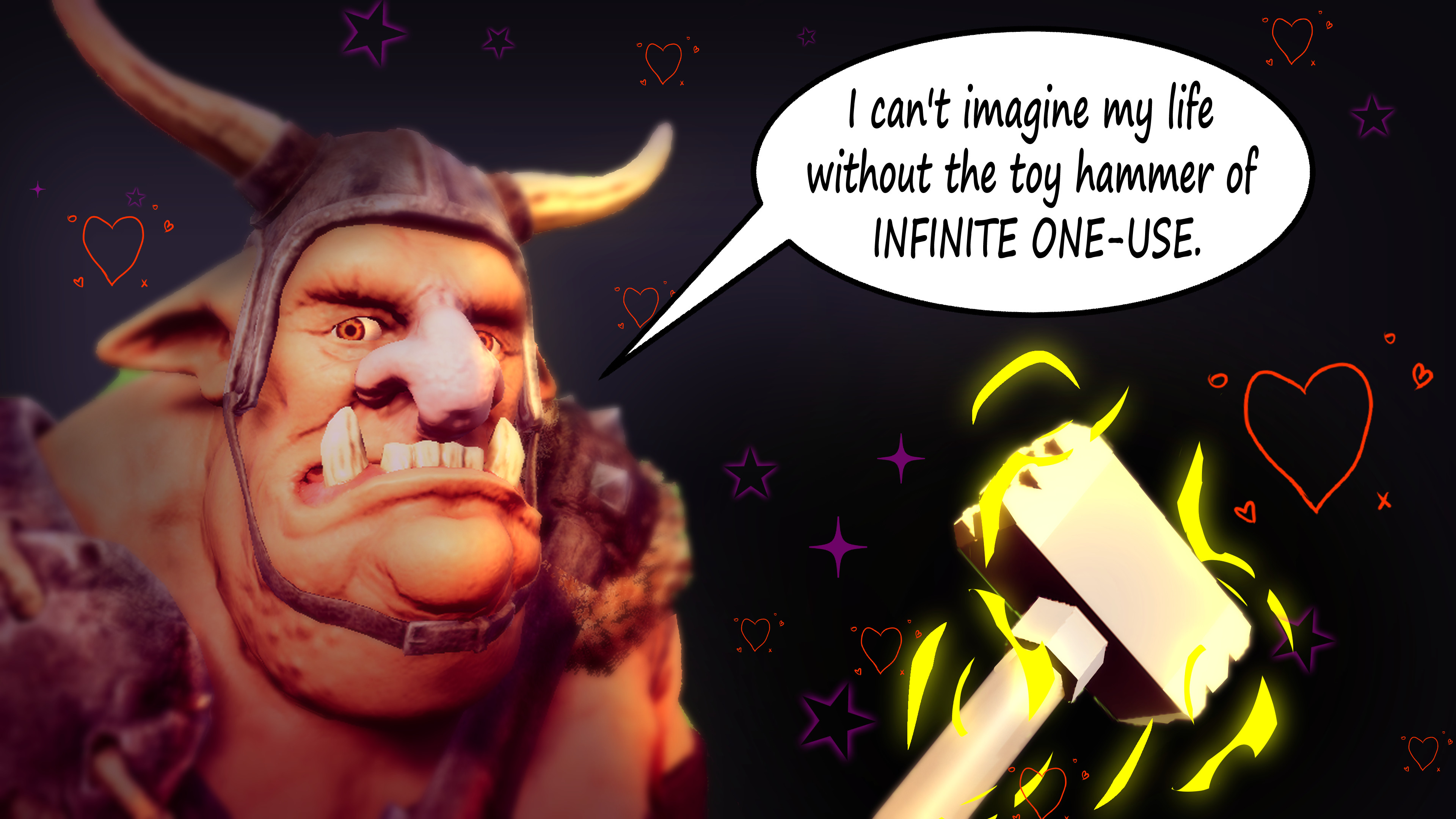 Credits:
- Writing: anigvit
- Music & sound design: pablodelpinomusic
- Voice acting: Arakachi (player & wyvern), pablodelpinomusic (mage & mobs)
- 2D art & lots of 3D help: aby
- Programming & game design: r0levrai, MiniWall, Boboppe, Zoid
Comments
Log in with itch.io to leave a comment.
I can't seem to get out of the tutorial (no locomotion). The bindings seem fine, trackpad is set. Using Vive
Oh, it's probably because we binded the movements to the joysticks and not the trackpad. We'll do that in the next update :) in the meantime, you can bind your trackpads to the joysticks. Thanks for reporting!
feels good, but i cant move faster than them and i can only grab one tomato at onceof i leave the sword behind and take the hammer, kinda diffucult to manage but i like the concept
Thanks you so much for your valuable feedback, it goes a long way for us!

For now, with the current amount of ennemies/wave and the way the attack on the sword works, it is indeed the best strategy to hid it around the barrel in order to sort of "glitch" the ennemies into them, earning precious seconds when they reach it.

The game difficulty is mostly centered around player teleport and distance grab, which can be quit hard to learn at first, and very challenging if using neither.

Taking into account your feedback, we may implemente some "no teleport" mode, with a more adapted difficulty in futur update, cheer :)

Hello everyone, thanks for enjoying and trying out our game!
This V7 will be the final build for the VR JAM 2022.
We can't wait for your feedback :)